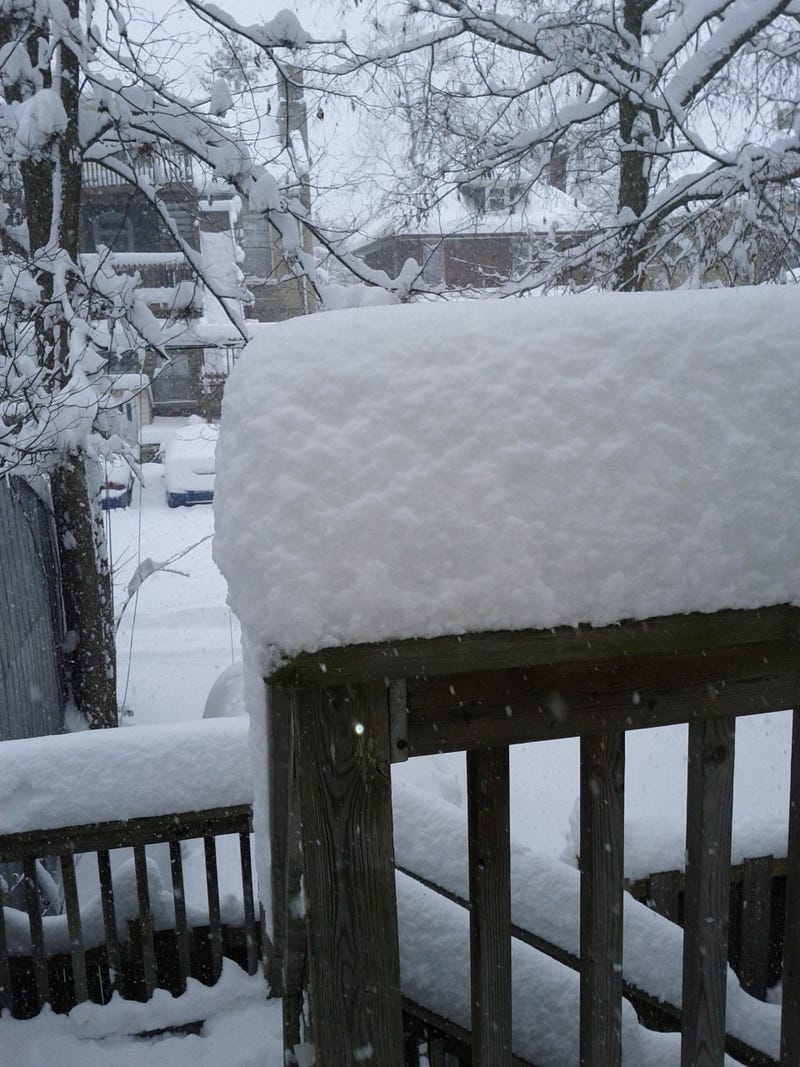 We got absolutely pummeled with snow here in Southwestern Ontario today. Well over a foot of the white stuff fell overnight, and kept on coming into this afternoon.
I rode my bike yesterday. Yes, my bike. We had no snow yesterday morning. Mr. L and I had a lovely bike ride to get our Methadone when we woke up. Today? I couldn't even open my front door there was so much snow on the patio!
It's up past my knees. My dog is getting lost in it. I've had to shovel her a path. My street still hasn't been plowed. The neighbors are out snowboarding down the hill in the park. Buses are like 25 minutes behind schedule. Cars are getting stuck all over.
It's crazy out there! That photo is from this morning, a peek at how much accumulated overnight on my patio rail.