This is going to sound like a sponsored post. I assure you it isn't. I paid for my products and I'm just writing this because I'm so damn impressed by this company. Yummy Bazaar, if this is a start-up, kudos. You guys seem well-funded and well-run.
I ordered three jars of this chestnut spread (which is amazing, btw. If you order it, you'll only regret it because you can't stop eating it. My mom eats it by the spoonful and I get annoyed because it's so tough to find)
It arrived wrapped up like this:
---
Unwrapped, it looks like this: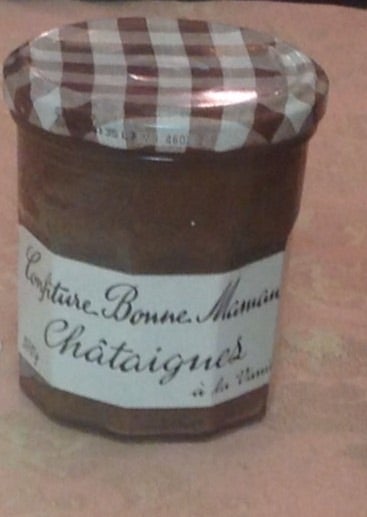 ---
But it didn't arrive alone. It came with a handwritten note, an invitation to take a selfie of the items ordered and tag them on Twitter, and an explanation of their rewards system:
---
AND they included a sizable sample of olive oil tortas, and a small sample of truffle ketchup:
---
The whole shebang:
---
In general, and especially compared to a recent Ebay interaction where I asked why what I ordered wasn't the color stated and received the response of "well, this is what we had in stock", this is an outstanding experience. I know it sounds like a sponsored post; my mom teaches customer experience, you guys. This goes above and beyond anything I could expect, and I want to give this company a shout-out.