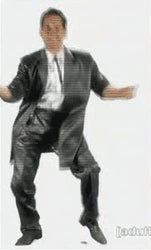 I'm finding this year's competition is overwhelmingly white. Out of 20 dancers (the top 20) only two are PoC; Marquette and Stanley.
What happened to the funk point ballerina? Or the Latina contemporary dancer who auditioned on the last day of try-outs?
Don't get me wrong; they are all outstanding dancers, but it just looks ... strange.