Everybody enjoy! I'll be watching later this afternoon, possibly while I've got dough rising, cuz that's how I roll (get it?!) on Sundays.
(Here's my initial post on having a group re-watch, or at least going through the best monsters-of-the-week for October/Halloween.)
If anyone has suggestions for how best to facilitate a fun comment section on this, do let me know. I suggest that anyone who wants to just puts favorite lines/reactions.
In the meantime, here's the character I still haven't quite grown out of wanting to be when I grow up.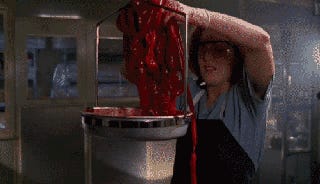 Hope you brought your cowboy boots.