So I just got back from Target for a quick grocery run, and when I was going about selecting a frozen treat, I saw this: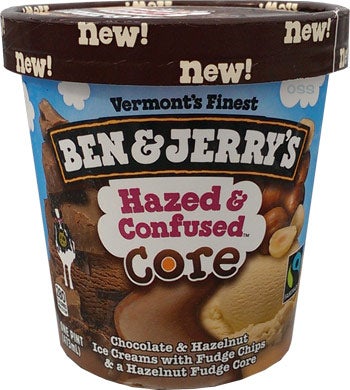 If the image doesn't show it's called "Hazed and Confused Core" Ben and Jerry's ice cream. It is a combination of Hazelnut and Chocolate ice creams frozen around a "core" column of "hazelnut fudge." It is Nutella ice cream.
It is fucking delicious. If you like Nutella, you should try this, and the core is as thick as ganache. I'm totally in heaven right now, y'all.