This is literally the funniest comments section I've read today:
I don't know why but the indignant wtfuckery on both sides of this argument is cracking me up. I am crying laughing at this shit. (PUNS!)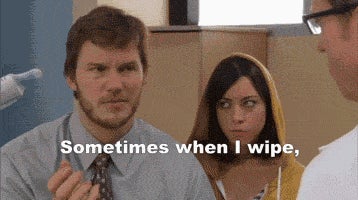 Also, I sit when I wipe and I had no idea people stood to do this. None.