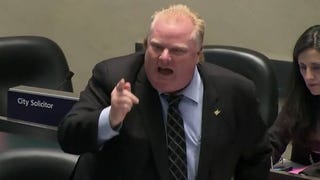 Second post on the heels of one a few minutes ago. Oh well.
So; Toronto's ambassador of good will, former mayor Rob Ford was compelled (how they compelled him, I have no idea), to make a public apology in city council today for racist comments he made, while mayor, that were caught on tape.
Welp; he made the apology, and then rebuffed the man to whom he was apologizing.