"Santa Claus" wants to know. Yeah, Santa...
So, Mr. Kates and I moved cross country a couple years ago, which has involved adjusting our holiday traditions. Last year, I went home for Christmas and he didn't, because Christmas is big in my family, and he doesn't celebrate it but for with me. I (err, Santa) left stockings behind for him and our best local friend, as they were hanging out together Christmas Day and it felt like a nice thing to do - plus, I am a little Christmas elf who loves buying presents and needs everyone to feel special and loved at the holidays!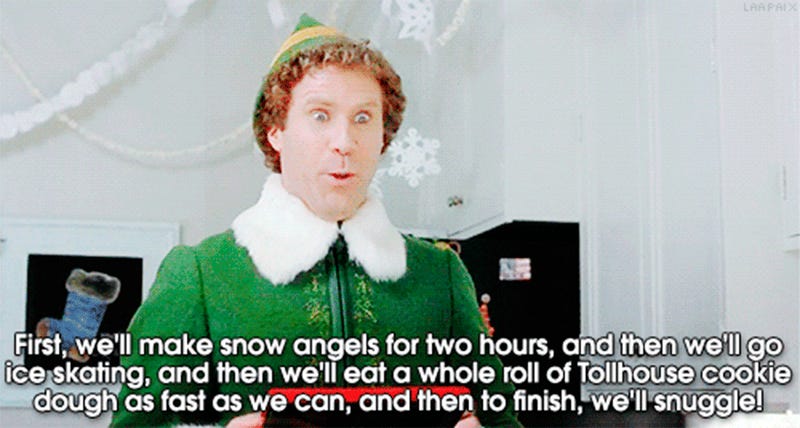 This year, not even I'm going home (boooooo), and we're again planning to all hang out together Christmas Day. I am planning to fill three stockings, including my own, because if there are no Christmas presents on Christmas Day I will probably melt into a puddle of tears.
But... I'm feeling totally stuck for ideas this year. (Well, lots of ideas for me but none for anyone else - ha ha!) I feel like some of my best guy ideas were exhausted last year - extensive beard grooming products, camping accessories, an individual cookie skillet with individual cookie mix packs for bachelor bestie, snacks, etc.
The stocking recipients in question:
#1: In his 30s, schuper schmart and well read, fashion conscious/a little bit hip, enjoys coffee, cocktails, coding, bouldering, history/mythology, Adobe Illustrator projects, nature, and savory snacks.
#2: Also 30s and image conscious, very talented drawing/animating artist who loves movies, graphic novels, photography, running, camping, brunch, and board games.
(God, these are the doxxiest descriptions ever. Oh well.)

So far, I'm planning on getting all of us Tonymoly masks because I think that will be funny and have ordered a cheap set of snap-on photog lenses for #2's iPhone. Candy and snacks are a given, but I can't think of anything more substantial.

Anyone got any ideas? Help me, GroupThink - you're my only hope. ;)