we reach for the skies,
for the gods we are
find wings beneath winds of a floundering earth.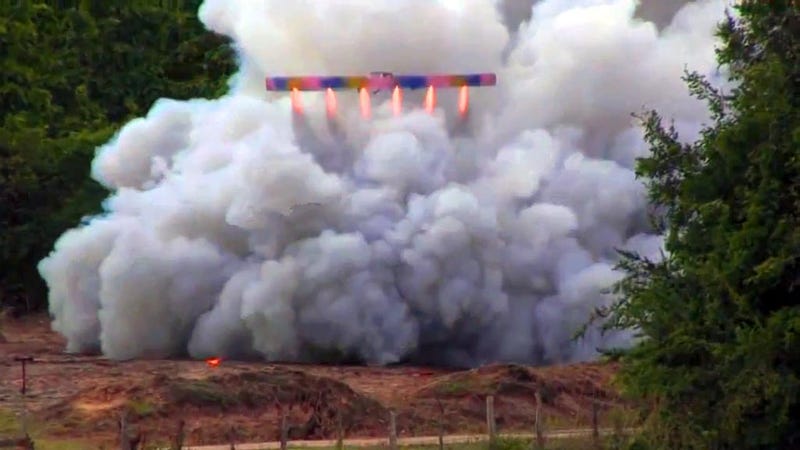 The 2014 Bamboo Rocket Festival in Thailand (one of many such traditional events held annually prior to the rainy season) yielded the absolutely jaw-dropping fireworks display below. No more words even necessary, really ... watch and prepare to have your face melted clean off by sheer force of awesome.
Image via 9news.