I'm trying to find a car service for my wedding and I hate everything and want to burn all the limos.
STUPID SPOILED RANT AHOY
I don't even want a limo! I want a luxurious sedan that I will most likely never experience again in my lifetime! Okay, if I'm being picky I'd prefer a vintage Rolls Royce but at this point I'm just looking for a fancy car that isn't a fucking stretch limo.
I don't even know what it is. This would be so much easier if I wanted a stretch limo like 90% of wedding people do! But I don't. I want a goddamn luxury car. But of course that's too complicated and how will we move the bridal party then? Get another car for them? Tell them they're on their own? We're going for pictures inbetween the ceremony and the reception and I don't want them to drive because they should be the drunkest out of all the wedding guests, frankly, and I don't want them worrying about their car or where they left it or 4 separate taxis, ya know? Plus everything is so goddamn expensive even if I just go for non-wedding packages. I don't want "just married" or red carpet service (I'll keep the champers, tho).
God, this is such a fucking stupid complaint but I want what I want, dammit. I want a fancy schmancy car to take me to the church and then us to the reception.

?w=584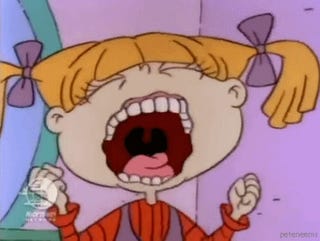 I feel a bit better now. Thank you.