Hey GT lovelies! I'll be in SF all day tomorrow before my friends get in and I'm looking for suggestions for what to do, see, and most importantly eat!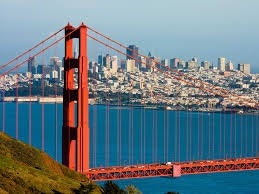 I've never been to the Bay Area before so touristy things welcome. I probably won't fit much of that in over the rest of the weekend because of Pride festivities.
I'm staying in SF proper near a BART station and there are busses and all so I feel pretty confident about transportation. But I have no idea what to do!
Good places to lunch solo?