What y'all doin' today? Can we talk about how awesome Sunday is and food, please?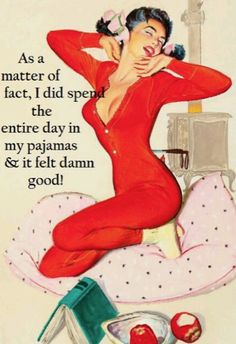 I started out the day by sleeping in like mad. It was kinda great and I thank Benadryl for the assist. Up at 10:30, french toast for breakfast, and many episodes of Garfunkel & Oates.
This might be one of those rare days where I stay in pj's all day long. Because I'm superclassy, though, I'll switch from one pair to another after I shower. :D
To be fair, I did spend an hour sorting and putting away laundry (self-high five!) and I'll be cooking this afternoon (going to make this Southwest Veggie & Rice Casserole, originally from BudgetBytes). Yum!
How about y'all? What are you doing, eating, reading, watching today?