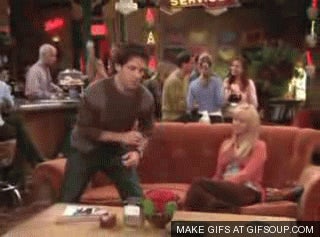 Something a little different; Paul Rudd playing air piano.
So after last week's disappointment of losing Edson, instead of Derek we are down to 8 dancers.
Is it just me, or does this season seem a bit truncated? We seem to lose unexpected swaths of people, when I'm expecting to lose 2, we lose 4.
I've been having trouble with my wi-fi connection cutting out, so if I drop off the map, don't worry.;)