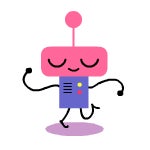 I hope you all enjoyed the book club. I was wondering if I could get some feedback.
Were the questions okay? Would you prefer a more open discussion?
Also, here is the list we came up for possible books. I don't know if I want to do a formal poll or just discuss what we want to read next here. I'm leaning towards the latter.
Again, thank you!
Okay, I got so many responses that I decided to cut nominations short. So here's the process: I'm going to keep this list as a master list, and I need you guys to vote for your pick. I think I'll tentatively say that the cutoff will be Wednesday. Also, where someone suggested a later book in a series I decided to go with the first one instead. And if you have new suggestions, now is the time!
Wastelands edited by John Joseph Adams
The Handmaid's Tale by Margaret Atwood
Consider Phlebas by Iain M. Banks
Darkover Landfall by Marion Zimmer Bradley
The Warrior's Apprentice by Lois McMaster Bujold
Walk To The End Of The World by Suzy McKee Charnas
The Dragon Never Sleeps by Glen Cook
The Man In The High Castle by Philip K. Dick
Native Tongue by Suzette Haden Elgin
Golden Witchbreed by Mary Gentle
Ammonite by Nicola Griffith
A Canticle For Liebowitz by Walter M. Miller, Jr.
A Confusion Of Princes by Garth Nix
Woman On The Edge Of Time by Marge Piercy
House Of Suns by Alastair Reynolds
Alif The Unseen by G. Willow Wilson