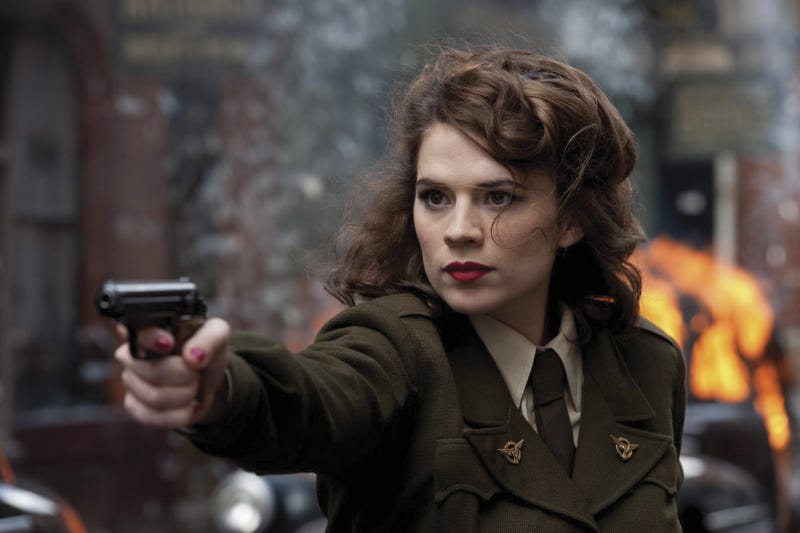 The Hollywood Reporter has announced that ABC has officially picked up the Agent Carter TV show:

"From showrunners Tara Butters and Michele Fazekas (ABC's midseason drama Resurrection, Reaper) the drama stars Captain America's Hayley Atwell and takes place a year after the events of Captain America: The First Avenger. It follows Steve Rogers' (Chris Evans) girlfriend Agent Carter (Atwell) as she builds her career as a secret agent while the hero is frozen in ice."
Excuse me while I go die of happiness.