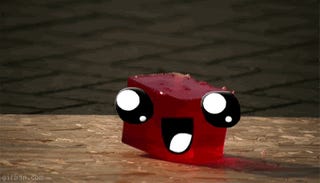 And reminded me why I stay in teaching.
We get home, bf goes to the mailbox and goes "you got a letter from your old school."
I left after a few months (they wanted me longer but I'd only agreed to 3 months and now am at a place that pays me double), so I was like wtf is there a big envelope.
I open it and there are two letters in envelopes. I open those, and it's letters from 2 kids from last year who are currently in 9th grade. They never got to say bye (I didn't want to ruin the end of their year so didn't tell them i was leaving) and have spent the past few months emailing, hashtagging, etc.
They made me cry. Cute letters saying how much they missed me, how the class helped them grow as students and as people, and reminding me that I'd always be their "Mom"...yeah, they called me Mom.
This is exactly what I needed!!!
So, let's forget all the shit we have to grade and share when we felt most appreciated and that our jobs actually do fucking matter.