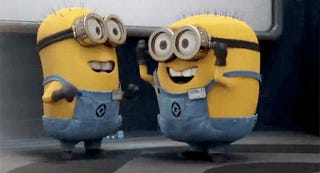 The basic premise is for this to be a cliff-notes version for those GThinkers that have different time schedules or live in different time zones. See here and here to get a better idea of what I'm talking about.
I, personally, haven't wandered over to Jezebel or any other site quite yet, so all the following come from Groupthink.
The 1st GT Viewing Party for GoT! A messy success.
Drank-O-Meter: The Ultimate Shorthand in Dating
What's Your Favorite Regional Slang?
Spoke too soon. From Jezebel:
Juice Insight Article Takes on Hilarious New Meaning When Read Immediately After Drank-O-Meter Article