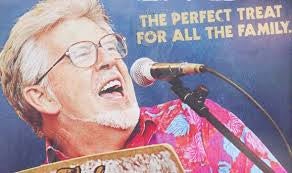 It's hard to describe to someone who doesn't know of Rolf Harris how beloved he was in Britain and Australia. A constant on British television from the 1950's when he emigrated to the UK until last year when he was charged with 12 counts of sexual assault. The charges were a result of investigations by Operation Yewtree, the police investigation that began after a documentary about sexual assault allegations against the late television presenter Jimmy Saville led to hundreds of new allegations, against him and against a number of men who were extremely famous in the 60's, 70's and 80's. Suddenly hundreds of women across the UK started to come forward, feeling finally they would be believed when they accused these powerful celebrities of sexual crimes.
To put into context who Rolf Harris is, how famous, how beloved, I can only offer the comparison of Mr Rogers. Rolf Harris was a children's television star, he was an artist, presenter and musician. In his career he has had number 1 singles, he painted an official portrait of the Queen and he helped present the Diamond Jubilee concert in 2012.
Today he was found guilty of 12 counts of sexual assault, I can't tell you how shocking this is, that a man who has helped raise so many British children, who campaigned against child abuse, who was a trusted and loved figure has turned out to be a sexual predator.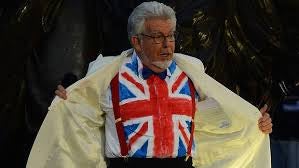 The most shocking thing is that these cases all happened in the 1980's, today the British justice system has said "It doesn't matter how powerful you are, it doesn't matter how famous you are and it doesn't matter how historic these accusations are, we will come after you and you will face justice".