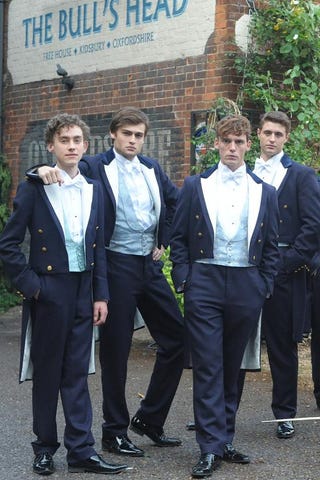 I mean, you can't accuse it of false advertising.
Question: is the first thing you learn at public school how to adopt the expression of someone very proud of holding in a fart? This seems to be a universal "look" as far as I can tell.
Anyway — Douglas Booth, Max Irons, Freddy Fox and the other guy coming to a theater and Tumblr dashboard near you.