Today on Things Jezebel Is Remarkably Dumb About, we have the story from Chris Brown articulating that he had a sexual encounter at the age of 8 (his first) with a 14 year old girl. Doug Barry, in his infinite compassion and complexity, says "ewww! Chris Brown is TEH WORST ALWAYS".
Congrats, you have no concept of how patriarchy deforms young men's ideas about their own masculinity and sexuality as much as it does women.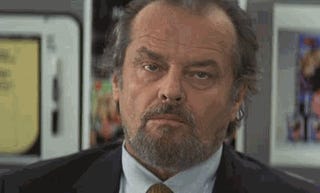 Thanks for articulating my feelings, Jack.