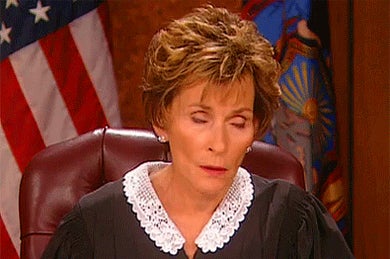 Jumping in on the trend of being done with everyone's shit today.
I just posted how our local affiliate is showing a shitty game. Bemoaning how the NFL makes terrible choices for local affiliates.
These are the comments I have received thus far:
Oh yawn. Is football on? I didn't even notice. I don't know why people make such a big deal out of football. It's a stupid game and it's so boring to watch.
Just. Just go away. We get it. You watch soccer. You buy organic fruits and vegetables only from local growers. You recycle and compost and only buy fair trade products, you drive a hybrid and you don't like football. We get it. Please, please go away now, thank you.
Sunday Ticket is awesome! I got it last year and we've never missed a game! And you won't believe the low price I got it at!
Good to know DirectTV is now co-opting my friend's Facebook profile's so they can push their spam through my feed.
You could just go to a sports bar. Maybe if you Google 'sports bar' and your town, you could find a place that has the game. I did a quick search and there's quite a few bars near you, actually.
Oh! I could! You're a genius! I didn't think of that. Thank Gawd you've also explained to me HOW TO FUCKING USE THE INTERNET TO FIND A BAR*. HOLY SHIT.
[Comment explaining how the how the NFL works, how football works, the history of television, linked to a Deadspin article from 2009 about instant replay]
I mean. I don't even know what to say to this.
Oh, you can't watch football games online or something?
OH ONLINE, YOU SAY? WHAT IS THIS MAGICAL SORCERY YOU SPEAK OF?
PACKERS SUCK!!! SUCK IT PACKERS!!!! SUCK IT CHEESEHEADS!!!
I don't why this person found their way to the Internet to my Facebook page, but bless them for it, because this comment is beautiful.
*Although, I like how there's people I'm friends who think I need help finding a bar. Ha!