Which Disney Prince should you hook up with?
I was hoping for Aladdin, he's pretty cute but I got Prince Eric.
You got: Prince Eric
Hell yeah you're going to make him part of your world (or at least your bed).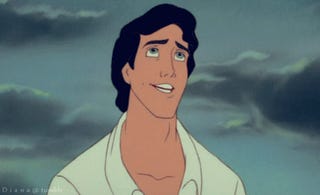 I'm still down. I could also be down for a romp with Gaston but he wasn't an option.