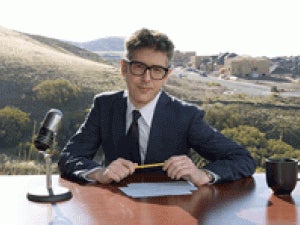 Hello, friends. Welcome to our program. Everyday, we pick a theme and bring you several stories on that theme. Today on our show, Food. It's all around us. Sometimes we eat it together, sometimes alone. We all eat different kinds of food, but no matter what, we're eating. That's what we are talking about today. From Jezebel, It's Groupthink, distributed by Gawker Media. I'm Peachywithasideofkeen. Stay with us.
...
My Pretty Floral Bonnet wants to know what disgusting food from you childhood do you still love?
ISpeakJive wants you to know, you may be eating a yoga mat.
Napsauce and Bon_Idee are putting together a little GT cookbook.
Justasmore has a shit ton of vegetables.
Dweeze shares that our donuts may be in danger, at least according to Rand Paul.
RuthSlayderGinsberg wants to remind you that ladies are awesome at chefing too.
Some babies eat breastmilk, but JennyApples thinks encouraging breastfeeding with shopping vouchers is dumb.
Lenami has yogurt problems.
Napsauce is psyched up for Thanksgiving latkes (applesauce AND sour cream is obviously the answer).
MountainMomma shares the rules of dessert.
FrogandToadForever wants to know what's good at Trader Joe's.
...
Finally, in things unrelated to food this post about Groupthink looks interesting and has a lot of discussion. I don't have time to read it this second because I'm going to go eat some food. Also, let us know what you've been crafting lately!
Groupthink is overseen by mods Slaybelle and chritter, both of whom like to dance like this: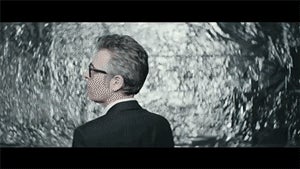 Announcements:
If you are in NYC, there is a GT meet up tomorrow.
If you are in Chicago, there is a meet up/clothes swap on December 7th.
If you are in Wisconsin/Illinois you may be meeting up at the MARS CHEESE CASTLE.