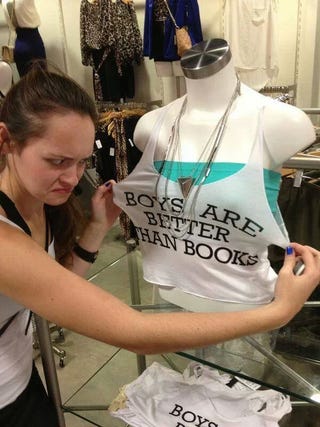 The best part is that I've yet to see anyone try to defend the shirt. Not even one.
http://www.babble.com/mom/11-best-re…
Edit, I'm learning to make posts from my phone, please be patient with me.
***I just tweeted it to Burt. I'm not much of a tweeter, I make exceptions for her.