So in the NYT article they (Seema Verma and the other vermin from the administration) say they HAVE to suspend payments due to a court ruling from February? Just as companies are deciding on rates for next year?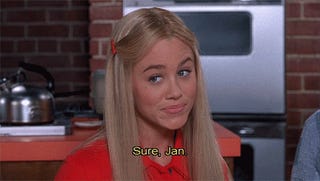 "The Trump administration said Saturday that it was suspending a program that pays billions of dollars to insurers to stabilize health insurance markets under the Affordable Care Act, a freeze that could increase uncertainty in the markets and drive up premiums this fall.
Some insurers expressed alarm at the administration's decision, which comes just as insurance companies are developing premiums for 2019 and states are reviewing proposed rates."
Please Democrats (Chuck Schumer and the other leaders), get your heads out of your asses and publicize the FUCK out of this. Stop this bullshit civil appeasement crap. Cheeto and his band of fervent asshats are waging war on the American public and you're standing there asking them to like maybe not be so bad mmkay? They can't get rid of Obamacare by votes in Congress so they'll kill it with a thousand cuts - just like they're doing with the environment and abortion and a hundred million other things. This isn't happening in secret but the news and everyone else are too busy reporting on idiotic tweets to report the actual destruction.