City Council is letting us booze-up early on Sunday, y'all!!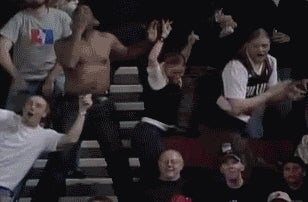 I would LOVE to go downtown (I'm even willing to wake up SUPER early to take a streetcar or something since subway won't be open that early) but I have NO IDEA where to go.
Real Sports Bar? Gretzky's? The Boston Pizza in CBC?
I've accepted the fact that I will probably be there by myself since my friends will definitely not want to do anything that early on Sunday, so where is 'fine' for a single woman to cheer and yell and drink some cocktails?