I'm going on a cruise!!! It seems my positive happenings streak is still going as my older sister has FINALLY decided on dates for her "family honeymoon" cruise. Yes, she wants all the family to come. It's cute and I'm excited but also a bit anxious. Has anyone vacationed with new-to-the-family members?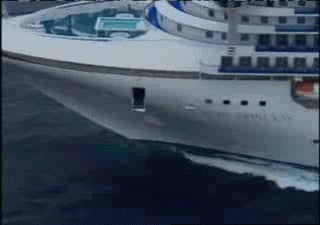 Some of these people I've met once before and others I've never met at all. We've booked our rooms and let my sister's future mother-in-law know what was up so she could book near us. But now I'm kinda concerned that we'll be expected to do everything together and frankly, do not want. They are nice people but I get anxious in large groups-especially large groups of relative strangers.
Have any of you traveled or specifically been on a cruise with family who aren't like, super close to you? These people are the aunts of my sister's future mother-in-law. I met them once at a family gathering next year. I'll see them again for the wedding this summer. So a grand total of twice before spending 8 days on a boat with them. Did you all stay together all the time or did you branch out and do your own thing with some specified activities for everyone?
I'm so excited! We're going to the southern Caribbean next year. You've gotta book early for this kind of thing. You also get a discount if you book this far ahead.
I've been on cruises before but I'd love to hear of any tips and tricks others have for these types of vacations. I've been casually looking around and discovered that you should bring a power strip since there are only 3 plugs in the whole cabin, with one being in the bathroom.
Tl;dr: Scared to travel with relative strangers. Can I ditch them and do my own thing? How do you like to cruise?