GT, how do you treat yourself?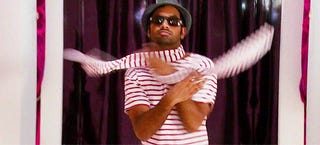 I'll start: once every month or so, I designate $15-20 as mad money at Target. It doesn't sound like much but, if I'm vigilant about the clearance shelves, I can often get a nail polish, lip gloss, and chocolate and a scarf or a pair of earrings.
Recently, I also signed up for Birchbox and I love coming home to that box! It's like a present from myself. :)
How about you? What do you do to cheer yourself up after a rough day? Or to celebrate?
One great way to celebrate for free? Chris Traeger dancing gifs.