How'd the day go, GT?
Work was pretty good today—my last class of the day is the bomb dot com, so it's nice to end the day like that. Homey's working tonight so I had dinner by myself and am just waiting till bedtime. I'm streaming all my junk reality tv while I have the house to myself. :)

Me, soon, hopefully: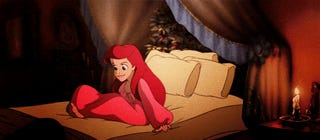 How about y'all?