GT, it has been a long day. And my kitchen now quite literally looks like my refrigerator exploded all over it. But it was worth it. Everyone once in awhile you gotta go to the mattresses and bring everything you have to the fray. Here's what I made for V-Day dinner, in order:
Course 1: Hamachi crudo
Hamachi, hearts of palm, avocado, jalapeño chips, baby arugula, kosher salt, lime vinaigrette
Course 2: Crab cakes
Pan-fried crab cakes with a dollop of guacamole in a habañero pepper reduction
Course 3: Duck breast
Crispy-seared duck breast on a turnip-potato purée with armagnac jus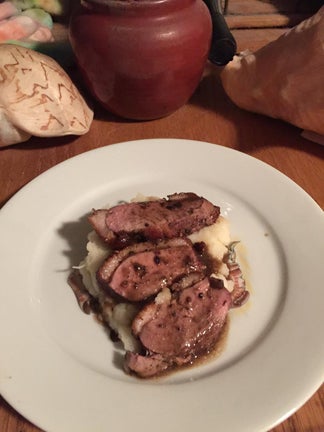 Course 4: Mousse
Chocolate mousse laced with coffee and grand marnier, whipped cream, shaved chocolate bits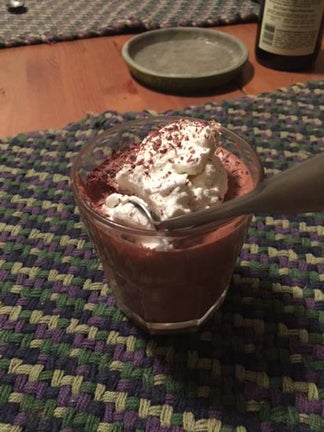 Tomorrow will be spent unfucking the kitchen, but it was worth it. I literally spent twelve hours chopping, slicing, mashing, puréeing, frying and searing. It was a little nutty, but a lot of fun to see unfold. And mrs chritter's occasional OMGs and HOLY SHITs were more than enough reward, and all I could ask for.
What's the nuttiest you've gotten in the service of a vision of a really memorable meal?