I just finished watching the Walking Dead. I like Bob a whole lot more right now.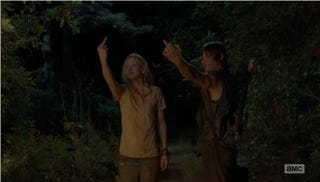 Spoilers, of course.
Episode encapsulation: "One group finds what may be an ideal shelter, while others realize protection is all around them." So maybe we'll finally get to see what Terminus is all about.
And if Kookaburracho's around, I predict a Talking Dead live thread immediately to follow.