Happy Saturday, y'all? What's on your vagenda this weekend?
Usually, I like to keep busy but I went to the farmer's market this morning and expended the whole day's energy by not bursting into flames so I miiiiight spend the rest of today like this: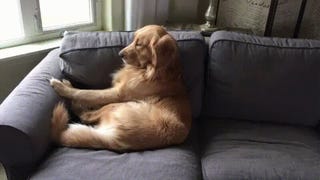 Although, there is a whole lotta housework that could be done... we'll see.
There's a viewing party for the Women's World Cup tomorrow at a cool little community center/market and I told Homey we're going to that. There's a great cafe in the market, as well as a darling bakery, so I'm looking forward to a nice little pastry and coffee, too.
After that, it'll be yardwork! Tomorrow's supposed to be nice weather so I need to get shit in order.
How about y'all? Are you all melting, too?