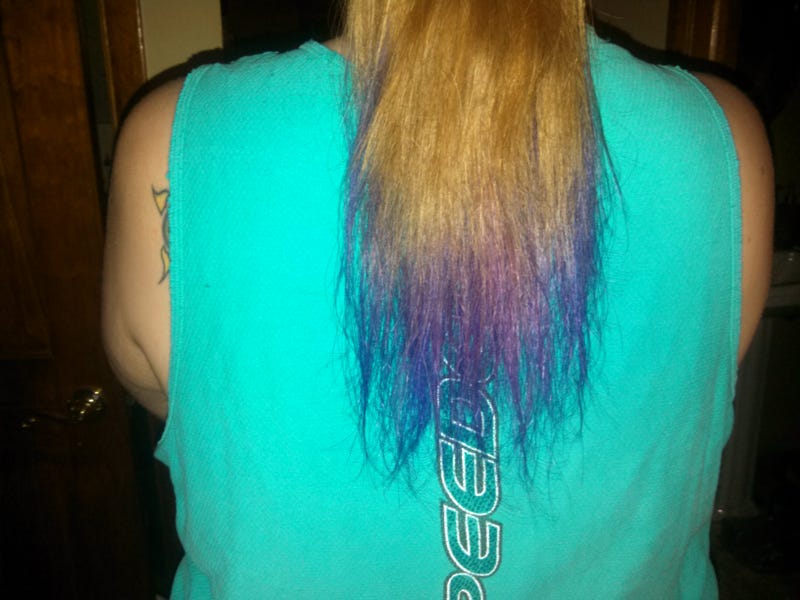 ... and my sister just accused me of acting like I'm 17. Hmmm. I have my son's IEP meeting on Tuesday. Up in a bun it goes!
Bestie stuck her hands in the dye and ran it through Other-Husband's hair. (Yes, with permission.) It didn't take very well, but he has like, dark purply highlights. It looks good.
And then I talked O-H into playing Wii Bowling with me. I don't think he's very happy that I beat him 3 times in a row. Also hmmm. But tough noogies.
But I have PURPLE TIPS. I like it :)