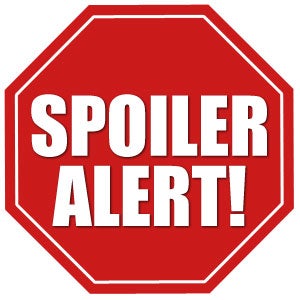 SPOILERS UNDER THE CUT. SERIOUSLY, SPOILERS. IF YOU DON'T WANT TO BE SPOILED, NO CLICKY.
HERE THERE BE SPOILERS
Okay, it was fun. Very loud, somewhat formulaic, two too many trite "ticking clock" moments, but some good dialogue, some genuinely touching moments amid the noisy generic whiz-bang and gratuitous lens flare.
But seriously, Cumberbatch as Khan? He did a fine enough job with what he was given, but A) terrible casting, and B) the writers gave him nothing along the lines of what you'd expect from the best villain/antihero in the whole franchise's pantheon. No silly operatic grandiosity, no literary references, no pagan grandeur. When he said "My name is KHAN," my reaction was entirely, "No dude, it's not. THIS is Khan."
Okay, so Montalbán's not available these days. But surely there's someone out there who could have stamped a new, vivid persona on the role, no? Cumberdude just seemed a generic tall and pale Brit-guy 2-D supervillain, all personality scrubbed and replaced by CGI effects. It was like watching Anne Hathaway do a remake of Hello, Dolly: DON'T DO IT IF YOU CAN'T MAKE ME FORGET STREISAND FOR AT LEAST THIRTY SECONDS. He might as well have been Loki, even down to the well-lit Lucite box they stuffed him in. Where was the Melville? Where was the "HE TASKS ME"? It's hard to have a great, compelling story without a great, compelling villain. Otherwise the heroes look like they're going through their required motions and everyone's just painting by the numbers and the screenplay was generated by a Macbook app.
But Quinto was great. Credit where credit's due. He's shaping up to be the focus of these new movies (you notice that Quinto repeatedly gets screen time with Nimoy, while whatsisname never gets to talk to Shatner), which may be a little problematic in itself, with Kirk as the slightly blank-slate love/friend interest. And Karl Urban's nostrils should be up for a Best Supporting Appendage Oscar.