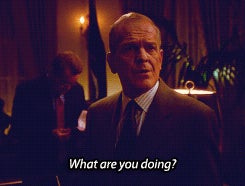 Post pictures, videos, music or anything that is related to what you are doing.
I am currently browsing OKC, CRT, GT, and Twitter. I am also trying real hard not to add a gazillion things to my Redbubble cart because I want another shirt like this one(in hindsight I believe I did go overboard with the hashtags but in my defense I was bored at work):
I also want this one, and this one, and this one, and this one and etc...none of which I can afford right now.
So what are you doing?