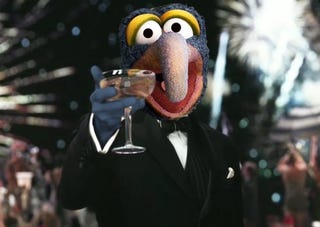 I am one of the few people who actually liked Tim Burton's Charlie And The Chocolate Factory. Even if Depp's portrayal was weird, he got that Wonka is not a softy, albeit a condescending one, but a misanthrope who hates children but loves candy.
Here's some books I'd like to see remade:
From The Mixed-Up Files Of Mrs. Basil E. Frankweiler: made twice, once in 70s with Ingrid Bergman and once in the 90s with Lauren Bacall. Those were okay, but they both lost focus of the fact that it's about Claudia and Jamie. Also, it's the movie Wes Anderson was born to make.
A Wrinkle In Time: done as a Tv movie just over ten years ago, but this really demands a big budget special effects movie with potential for a trilogy.
Harriet The Spy: make it a period piece and GIVE HARRIET GLASSES FFS.
Dune: oh, Dune. Wow. So potential. Much great. Such dissapoint.
Hitch Hiker's Guide:let's just pretend the movie never happened. Rockwell was great, but the script...ugh.
the Oddysey: done as a TV movie a few years back, but again, need big FX!
The Vampire Chronicles: nuff said.