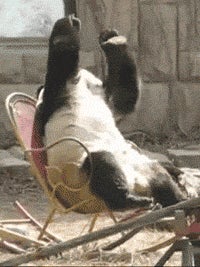 So, I've been thinking about this for a few days and I finally broke down and did it.... I made a twitter account.
I really just wanted to say hi to Kelly Sue DeConnick and to thank her for tweeting my article. I got in touch via e-mail with Emma Rios, who is the sweetest woman ever and wrote my a very kind e-mail. Now I just kind of want to give Kelly an internet fistbump.
I can't promise I'll use it very often, but if any of you are interested it's @FishnetsFighting. I'll mostly use it to annoy Ubertrout and try to work up the courage to tell Laura Beck that she's my blogger crush.