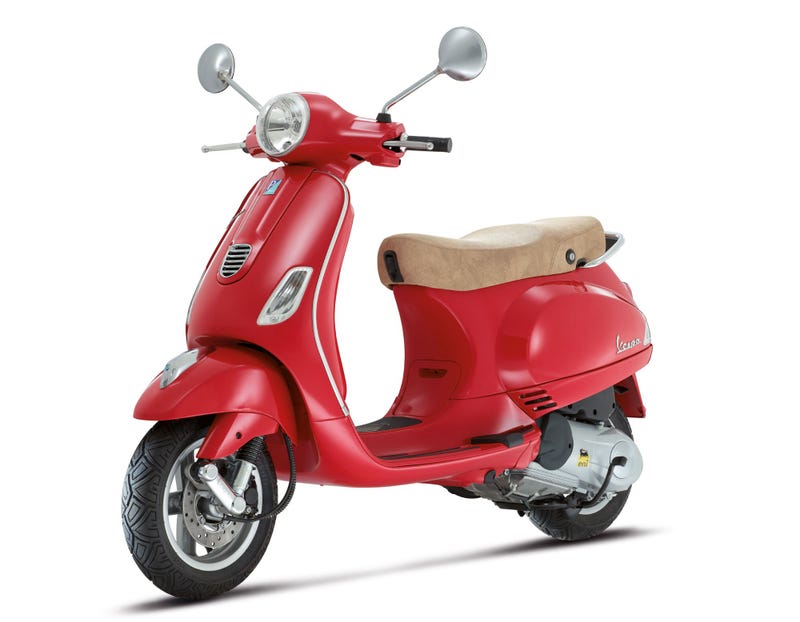 So I was trolling Craigslist for a moped and I managed to talk someone down on a 2006 Vespa LX 150 for $780 but I don't get paid until Thursday.
This is an insane deal for a Vespa, I'm going to look at it tomorrow morning and it's about an hour away so this is a bit of an investment of time for me. I'm debating calling my mom and asking for the extra $300 I'd need to pay this up front. But I'm not sure. I definitely will not be bringing cash with me tomorrow and I'm hoping I can drag this out until Thursday evening after payday. Plus withdrawing that much cash would take more than one trip to the bank. The logistics of it are that I'd need to transport it somehow as well, which would take me a day or two to figure out so I'm hoping I can convince the owner to make a deal over the weekend. I feel like I might have gotten ahead of myself but I really want this thing! Since it's already dinged up it would be a perfect starter 'ped so I can get my bearings. The pics looked great otherwise and they state that it was recently serviced and running. Do you think I should be honest with the owner when I look at it tomorrow? Should I just kinda play it cool, give them my full info in case they're afraid I'll flake, but schedule any exchange for the weekend? This thing is a dream and they seem ready to get it off their hands.
I'm also a little nervous about Craigslist buying, but that's a pretty rational anxiety to have.