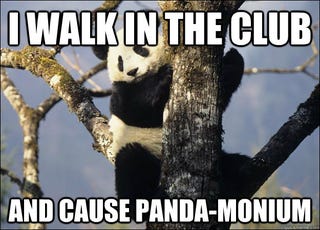 Honestly, the only clubs I've been to have been abroad, and that was longer ago than I'd like to admit! What do you wear to da club? More specifically, what do 30 year olds wear to da club? Guys, too. Mr. Misfit has a shiny jacket, I feel like that's club-like (it's a ridiculous thing, really, I don't think he's ever worn it, in fact, it may not have made it through the move).
I just feel really boring and want to do things sometimes that involve shaking my ass, but I unfortunately don't own ass shaking clothing.
Pictures, links welcome.