I know, it's Wednesday, it's cold where many of us are, many of us are likely sleep- and vitamin D-deprived. It feels like the last half of February draaaags on forever. So let's take a moment to cherish the little things that make our days, though they be long and cold, actually good.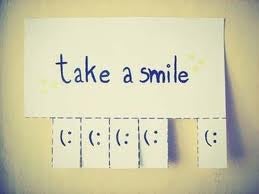 Here's mine:
I had a triple espresso and have oodles more energy than usual. Hell, I might even vacuum tonight!
I'm home from work already and I'm eating M & Ms. I'm about to watch the new Downton Abbey and paint my nails.
Classes went well today! A student told me she's taking my class because her bestie (a dude) took class with me last term and kept calling her, saying things like, "I love Honey! Today we talked about feminism and the men's rights movement. I feel so alive!" (Apparently, he really said that—I gave someone life!)
Ok, y'all—your turn! What's making you smile today? What's keeping your heart warm on these cold, cold days?