Because I am 5 days late.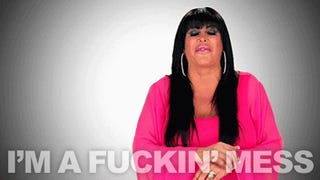 I'm, like, desperately trying to remember how I felt before I last got pregnant—"are these pre-period sore boobs or pre-knocked up sore boobs?"
I think the latest mine has been, when it's been consistent, that is, is a week. That means I have 2 days.
So, seriously, send me ALL OF THE GOOD, AMAZING OR EVEN SOMEWHAT APATHETIC VIBES.