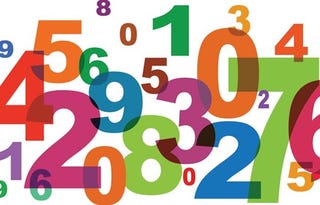 In a fit of nostalgia, I'm watching SATC, specifically that episode in which Samantha gets her first HIV test. A couple of things about this circa 2000 episode are odd. Firstly, that we're supposed to think it's so modern that Carrie and Miranda have had a couple of HIV tests. Holy God. I've had one a year for the decade plus I've been sexually active, and I'm sure that's true of most of you as well.
Secondly, when Samantha does go in for her test, she's asked for the number of her sexual partners. Is this a normal question? I don't think I've ever been asked this, and I cannot imagine why it would matter and whose business it could be. If asked, I think I'd just say "over ten" with a rather angry expression that discouraged further questioning. Because after it's been determined that I've fucked more than a couple people, I'm in whatever risk category. And we're in the world of HPV vaccinations. I don't give enough fucks to count my lifetime tally of sexual partners and do not appreciate being given a math assignment in the middle of a doctor appointment. Asking in and of itself is a judgment. Men aren't asked this. And our health needs are the same regardless.
Have you been asked to count your partners in a medical appointment? Do you keep track?