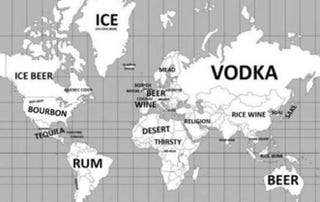 Be as vague (country?) or as specific (neighborhood?) as you're comfortable with.
I'll start. I'm in Chicago, a half block away from Wrigley Field. (No Cubs talk; I know, THEY SUCK.)
Right now it's colder than a brass toilet seat on the shady side of an iceberg.
How 'bout you?
ETA: EXCELLENT! Thanks so much for joining in! This was so much fun. Normally if I post, I try to reply to everyone, but you guys were too fast! Hopefully I'll have time tomorrow to come back and comment more. In the meantime, keep 'em coming! I want to track all of you down! I'm a super secret undercover agent. I will find you and assess your squalor levels. Too clean, and you're banished from GT! ;)