I was surprised that there wasn't an open love thread here today. I know some people get touchy about this particular holiday, but I think any opportunity I get to tap into something positive, like affection, is one I want to take.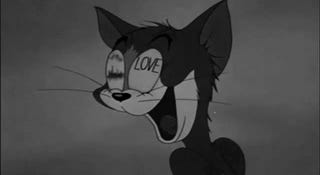 I don't have a partner this year and I haven't in a long time and I am probably more OK with that than I should be. I have what I need and that—it would appear—means more to me than having a partner. To those of you who do and are celebrating it today: enjoy each other's company!
I find myself, instead, celebrating my family.
I have the best son I could have participated in making. He recently took a break from college and he is working the most terrible job; he is a sign waver for a tax company and he has to wear a Statue of Liberty costume. Every weekday morning, from 7-11 a.m., he is out there smiling and waving and being generally embarrassed on a public thoroughfare. But, he does it. He gets up at five and goes through all the morning rituals people with jobs have, and he stands in the rain and cold and does his job. He even told me that the job has helped him be less self-conscious and more "fuck it" about what people think. I didn't set-out to raise someone who was self-reflective and optimistic, but he indicates that I have.
I have finally reached an age where I don't feel the sting of unhealed childhood wounds; they're tiny scars now. This means I get to spend time with my parents completely open to the good they have to share with me. As an added bonus, we don't fight anymore. We used to fight all the time; for example, my dad and I got into a physical altercation on my mom's 40th birthday. We fought. But, somewhere along the way, everyone took responsibility for their shit and made an effort and it worked.
My son and I met up with my dad yesterday for an impromptu meal at a vegan deli (yes, this is a thing). My dad was excited like a tiny vegan terrier. He kept saying how great it was to be vegan and he stopped the owner and gave him way more information than he needed about our family (This is my daughter and she has been vegetarian her whole life and this is my grandson and he has too and I have been vegetarian since 1975 and…) before gushing about the sandwich he ordered. Outside the deli, some women were selling baked goods to benefit a farm sanctuary and my dad shoved money at my son and I and forced us to get goodies. Dad was ecstatic, positively wagging his little tail.
The day before, my son and I went to my mom's house and she cooked us lunch and put together two bags of food for us to bring home. She even had little presents and valentines for my son and me. I brought her some resin jewelry I made for her and we had an exchange. Afterwards, she and my son played pool and I took pictures and we all listened to music and sang along and laughed. I know it meant a lot to my mom and it means a lot to me. My son and I lived with her when he was born and off and on again until he was about 11. But, she and I also had a three-year period where we didn't speak and she wasn't allowed to see my son. Seeing her get tiny while my son grows big really helps me to understand the emotional growth that we have all gone through.
I can't tell people who they should love or how they should love, but I hope it isn't out of line to encourage love in general. It comes from the strangest places and at the strangest times, but I think there is benefit in pausing and appreciating what love you have in your life. I don't have a ton, but I value every bit that comes my way.