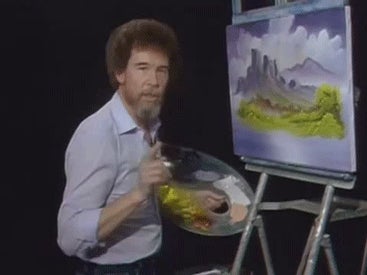 OMG y'all. It has been a long hard week in a long hard summer that is seemingly Never Going To End (seriously, it has been the same general temperature/humidity level as a monkey's ass since, like April)
But, rains have been rolling in, and the days seem not AS terrible and the nights are almost pleasant (ok, not quite pleasant- but almost) and I have myself all stokes up about Fall! And Fall means making shit!!
I'm deep into some socks right now, I have three pairs of stranded socks and three pairs of plain, "vanilla" type socks planned. Because it turns out socks are super fun to make (even though my picked up stitches on the heel turn aren't super neat yet) I have mitts planned, I have hats planned and best of all I have started the jam and jelly making
Oh yeah baby! Tomorrow is peach lava jam (peaches and scotch bonnets) and then next weekend will probably be the blackberry chipotle jam, some cherry habanero, and then some plain no frills blueberry jam- maybe. I love the sweet heat(savvy?) and it tastes SO GOOD with crackers and cream cheese.
or on biscuits
What are you guys making? Are you sewing, knitting, weaving? Are you carving, whittling wood burning? Cooking, baking, bbqing? MsifitToy- how is your costume coming? Is anyone else making costumes or other Halloween-y stuff (one of my socks is particularly well suited to All Hallows. It is much spooky, very sock)

I'm just stuck inside this weekend (BoyHeathen has the good car up in NC for some estate stuff and the other car is, well, not necessarily road legal currently.) So tell me about your forays into making stuff too!