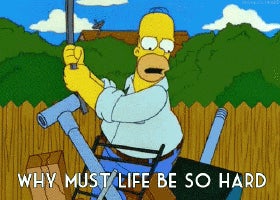 I can buy a computer no problem.
but a new camera or a bra is a fucking nightmare.
Am I am getting the right one?
What the fuck does all of this shit mean?
I'm looking at a Lumix Fz60. I want to take a lot of pictures of dioramas and maybe do stopmotion animation. So I need good macro(?) and a manual mode. Now I'm just lost.
Part of me is like fuck it and get an iPhone.