New Year, new dating site...I am about to go on my first date with a guy I met on Tinder. His pictures are meh, but we've been texting (I relented and gave him my phone number because I was enjoying in conversation) for a week and he hasn't been pushy or thirsty or weird.
He's 6'2", a dental resident and funny without being like...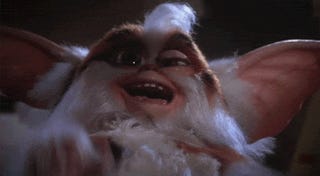 ...so that's something.
And I'm taking him to a place with 2-for-1 martinis so that should take care of any other awkwardness.
Send me good thoughts GT! You can be sure I will have a drunk, snarky update in a few hours.