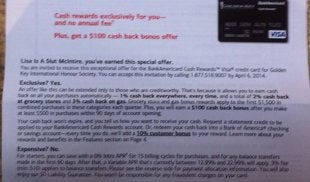 From Yahoo: "Bank of America was forced to apologize to a Bay Area freelance writer after a credit card offer from the bank called her a slut. The offer, received at her mom's house, was addressed to 'Lisa Is A Slut McIntire.'"
Full story: http://smallbusiness.yahoo.com/advisor/woman-…
One takeaway: "Slut" isn't a "traditional" curse word. Hmnn.