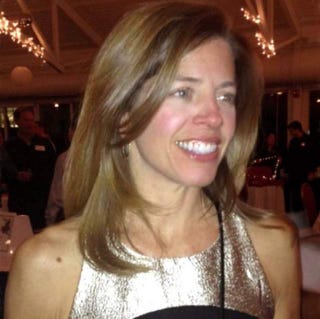 In mid-December, Ludwig "Sonny" Shumacher, a full colonel in the Air National Guard murdered his 14 year old son and hanged himself. It was done to spite his estranged wife amidst accusations of domestic violence, and she and their 17 year old daughter may have narrowly escaped the same fate.
Christina Schumacher, 48, has said that about a week before the bodies were discovered that she and their daughter had been invited by Sonny Schumacher for dinner at his apartment on Dec. 17, but opted not to go.
She also claims that she had warned police days before the murder that he was a danger to her and the children, but nothing ever came of it. Instead, a day after the bodies of her husband and son were discovered, she was involuntarily committed to a mental hospital out of fear that she would harm herself.
A doctor had determined before Schumacher arrived for a regular appointment Dec. 19 that she needed to admit herself to the psych ward or be taken into custody, court and police records show.

This is outrageous. I was even handcuffed," Schumacher said about being taken into custody. She said she was detained at first for several hours because her doctors did not have the proper papers to have her legally transported to Fletcher Allen. Schumacher said she also was forced to have her son's funeral Mass conducted in the hospital chapel last month, because her doctors would not let her go to an outside church even with guards.
Somehow, the 72-hour hold stretched into five and half weeks of involuntary confinement. This is confusing to me, because I thought the mental health system was notorious for dumping horribly sick, messed up people back out on the street like "Welp, he said he was cured and didn't want to be here anymore, so nothing we can do!" One possible explanation can be found in the fact that she has money and good insurance, since she was FULLY BILLED for the time spent locked up receiving treatment against her will. She might still be there right now, except that she
called the Burlington Free Press Dec. 30 and asked the newspaper to investigate her case, saying there was no basis for holding her. She said her top objectives were to be reunited with her 17-year-old daughter and to be able to grieve at home.

In a series of in-person and phone interviews, Schumacher also said she wanted to make sure nobody is subjected to the same treatment and conditions she had to endure. Schumacher, who worked for IDX and GE Healthcare for about 23 years, added the ordeal has prompted her to contemplate becoming a lawyer.
Yesterday, a judge agreed and ordered her to be released immediately, ruling that
The court did not find, by clear and convincing evidence, that Respondent was a person in need of treatment at the time of admission or application, nor a patient in need of further treatment at the time of the hearing.
The threat of being tossed in the booby hatch against your will still seems pretty gendered, with the trope of the madwoman in the attic and the famous case of Frances Farmer. In my own experience, it's actually pretty easy to get someone on a 5150 hold, even for something as minor as an ambiguous comment on Facebook. I don't have any reason to doubt that Shumacher's doctors were anything but caring professionals, but this situation is definitely one that calls for further review.