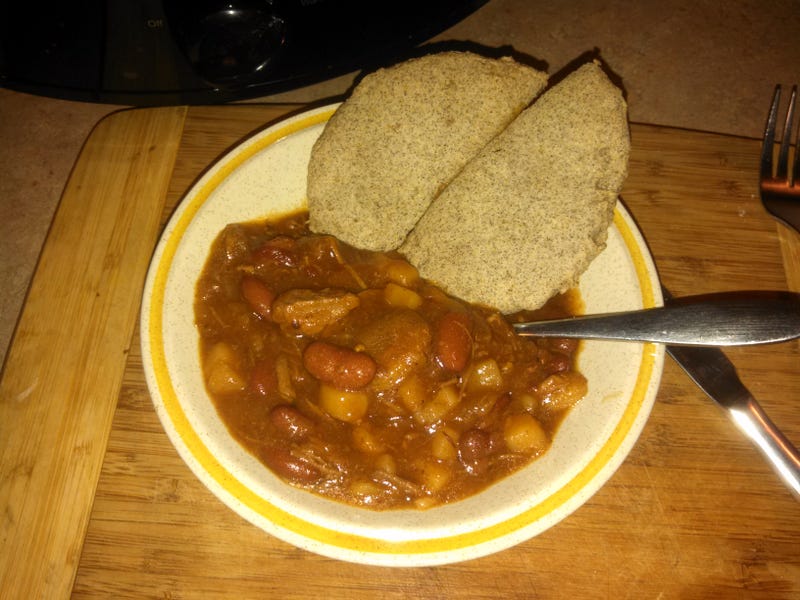 This spicy beef and bean stew (no, it's not chili) is incredibly good. I actually impressed myself this time!
I took last night's pot roast, chopped it up, added a can of kidney beans, a can of diced potatoes, 6oz Bard's GF beer, a handful of dried cherry tomatoes, 1/2 a pint of my homemade smoky ketchup, and a few sliced up chipotles in adobo sauce (and some other stuff). Tossed it all back in the slow cooker, and let it simmer for a couple hours. It is FIERY but in that slow-burn way that just warms your mouth without scorching it. So. Good. Man, I wish there was about a gallon more!
The bread rounds are made with the other 6oz of beer, buckwheat flour, cornmeal, and other stuff. They're kind of plain and chewy, so it's a good foil for the spicy sauce.
What's for dinner at your house?